Leveling the Playing Field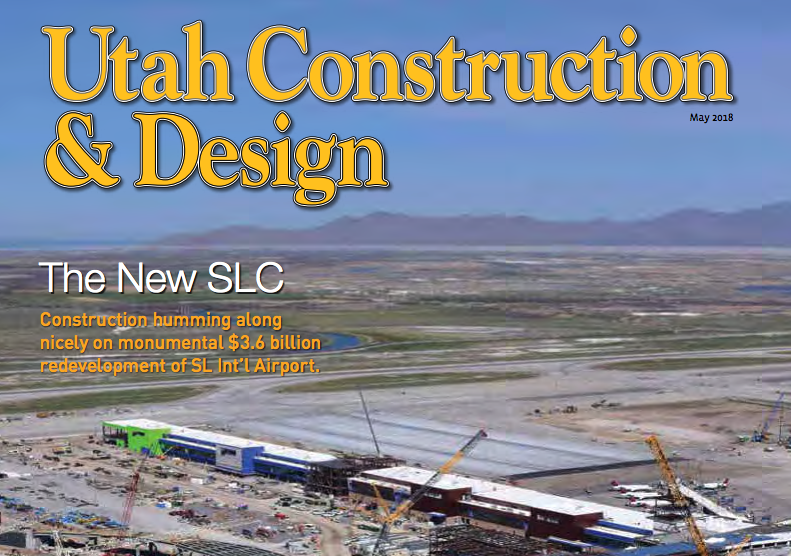 by Craig Coburn and Lincoln Harris
For decades, the golden rule – that is, 'he who has the gold rules" – was the name of the game in design and construction contracting. Under the rule, project owners pushed risks, usually on a take-it-or-leave-it basis, onto prime contractors who, in turn, pushed them onto subcontractors, even though no one
in this contracting scheme was in a better position to manage that risk than anyone else. The 'go-to' provisions in this regard were the so-called 'indemnity' provisions.
In 1997, Utah subcontractors found some measure of relief from these provisions with passage of Utah Code Ann. 13-8-1. Under 13-8-1, subcontracts could
no longer require subcontractors to hold harmless, indemnify and defend their customer (e.g., a prime contractor) against claims resulting from the customer's own fault. Still, because a construction team collectively controls a job site, these types of provisions remain permissible in the owner-prime contract to properly allocate responsibility for job-site risks.
Similar provisions having different import have long been the norm in design professional contracts as well – similar
in that the provisions transferred risk to design professionals that they could not control, but different in that the provisions created insurability issues that arose only under professional liability policies, not contractor/ subcontractor commercial general liability policies. In short (and
with more than a touch of irony), a design professional contract's indemnity provision often compromised the professional liability insurance required elsewhere in the same contract. Still other provisions in design professional contracts purported to raise the standard of care for design professionals above that required under Utah law and, arguably, to a unattainable level.
For several years, we at Richards Brandt Miller Nelson (RBMN) had suggested that design professions consider running a bill to address these concerns. In 2017, ACEC Utah and AIA Utah took RBMN up on its suggestion and RBMN drafted and, in 2018, helped these associations secure passage of HB 279. Slated to be codiied at Utah Code Ann. §13-8-7, HB 279 will alleviate much of what has concerned design professionals working in the public sector for generations and has only gotten worse in the last few years.
What Does Utah Code Ann. §13-8-7 Do?
• Applies to public-sector 'design professional services contracts' – deined as contracts tah governmental entity or for an improvement to real property owned or to be owned by a Utah government entity – entered into on or after May 8, 2018.
• Prohibits and voids, as against public policy, provisions in these contracts that:
• require a design professional to hold harmless or indemnify anyone for injuries or losses except to the extent caused by the design professional or those for whom the design professional is legally liable;
• require a design professional to defend anyone for injuries or losses allegedly caused by a design professional's alleged breach or fault; or
• impose a professional standard of care other than Utah's common law standard – that is, same/similar licensure, locality, services and timeframe – except
where the project reasonably requires specialized expertise.
What Utah Code Ann. §13-8-7 Does Not Do
• Does not apply to private-sector design professional services contracts;
• Does not apply to a 'construction contract' as deined in Utah Code
Ann. §13-8-1, which would may include contracts between a design-builder and a design professional;
• Does not prohibit indemnity provisions that require a design professional to reimburse its client for costs incurred defending against claims for injuries
or losses to the extent caused by the design professional or those for whom the design professional is legally liable; and
• Does not lower the professional standard of care for design professionals.
In short, going forward §13-8-7 levels
the public-sector playing ield for design professionals by prohibiting provisions which inappropriately transfer risk that the design professional can't control, which compromise design professional liability coverage or which raise the bar on design professional performance to inappropriate levels.
As for design professional contracts not covered by §13-8-7 – that is, design professional service contracts in the private sector or with design-build contractors
– design professionals should closely scrutinize their contracts to ensure, inter alia, that they can control the risks they are being asked to take, that the contract does not compromise the design professional's insurance and that their services are judged by an appropriate standard of care. And lest there be any doubt in this regard, design professionals would do well to remember that their contracts are the single most- effective risk management tool they have. n
Craig Coburn and Lincoln Harris are shareholders at RBMN where a main focus of both their practices is counseling and representation of design and other industry professionals on business and professional risk management, claims prosecution and defense and dispute resolution. They can be reached at (801) 531-2000 or https://www.richardsbrandt.com/practice-areas/construction-industry/.
by Craig Coburn and Lincoln Harris
https://www.richardsbrandt.com/wp-content/uploads/2018/06/Screen-Shot-2018-06-29-at-11.31.09-AM.png
556
791
RBMN
https://www.richardsbrandt.com/wp-content/uploads/2021/08/logo.png
RBMN
2018-06-29 11:12:27
2021-11-02 15:12:59
Leveling the Playing Field